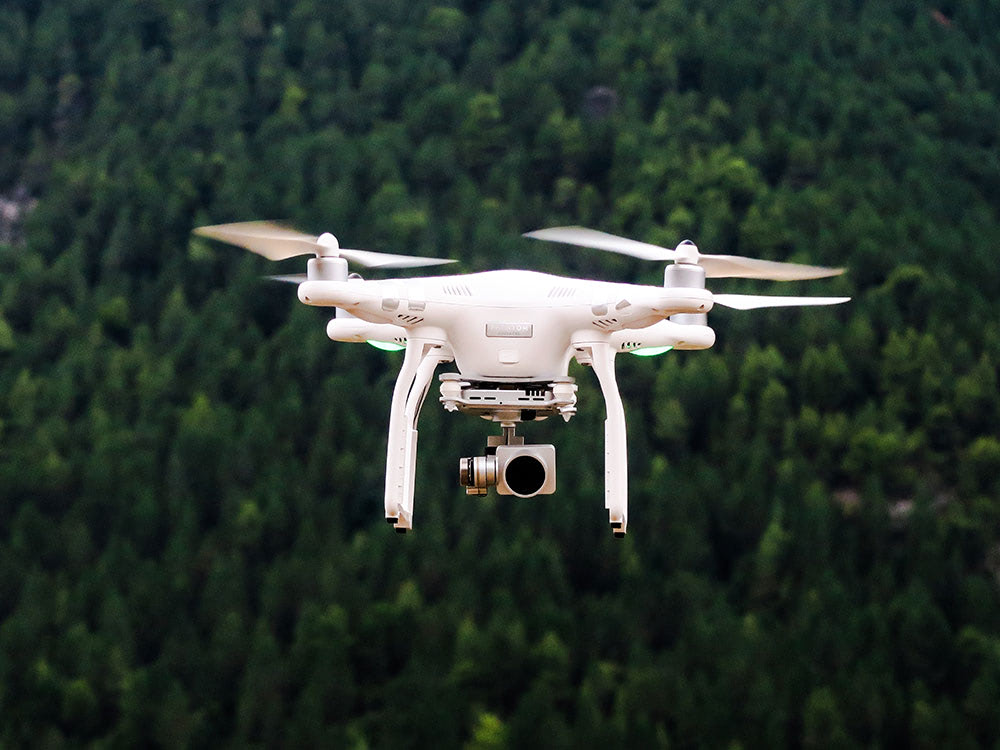 Also known as the "iPhones of drones", the DJI Phantoms are popular drones that are packed with top-of-the-line features and functionality, making them one of the best in the market. One of the latest products in this series is the DJI Phantom 4 that boasts unique features that are not found in previous models. Here is a rundown of its specifications and features.
Exceptional Build
While its predecessors were made from plastic, the DJI Phantom 4 is made from a magnesium alloy that is lightweight. It's much tougher than plastic – although it is lightweight, it is susceptible to damage if crashed. Not only is the exterior tough on the Phantom 4 but it also looks neat and brilliant. Aside from that, another upgrade is the propeller design. This time, the DJI Phantom 4 comes with a quick-release style. Along with the physical wired connection integrated into the device, the Phantom 4 offers a fast, secure connection, without the need for a Wi-Fi connection.
As for the controller design, it is similar to the Phantom 3 in which the camera can be tilted up and down using the left scroll wheel on the handset.
Larger Battery Capacity
Compared to the Phantom 3, the Phantom 4 comes with a larger battery capacity. It is powered by a single battery which is placed into the rear of the device. On top of that, the Phantom 4 has a set of lights that will enable users to know the amount of charge left, which is quite handy to determine flight times.
Simple Image Capture
Capturing images with the Phantom 4 is very straightforward; all thanks to its direct controls found on the handset and in the app. The camera options handset can be adjusted using a scroll wheel. If you click down on the wheel, it allows you to toggle between the sensitivity and shutter speed settings.
Other Useful Settings
The Phantom 4's handset gives you the option to adjust the frame rates and resolutions, which can also be changed through the app. It also has settings for Auto and Manual for stills and videos. With the manual mode, it allows you to tune the settings like sensitivity. Other things you can adjust using the handset is shutter speed, which you can minimize from 8 seconds to 1/8000 sec.